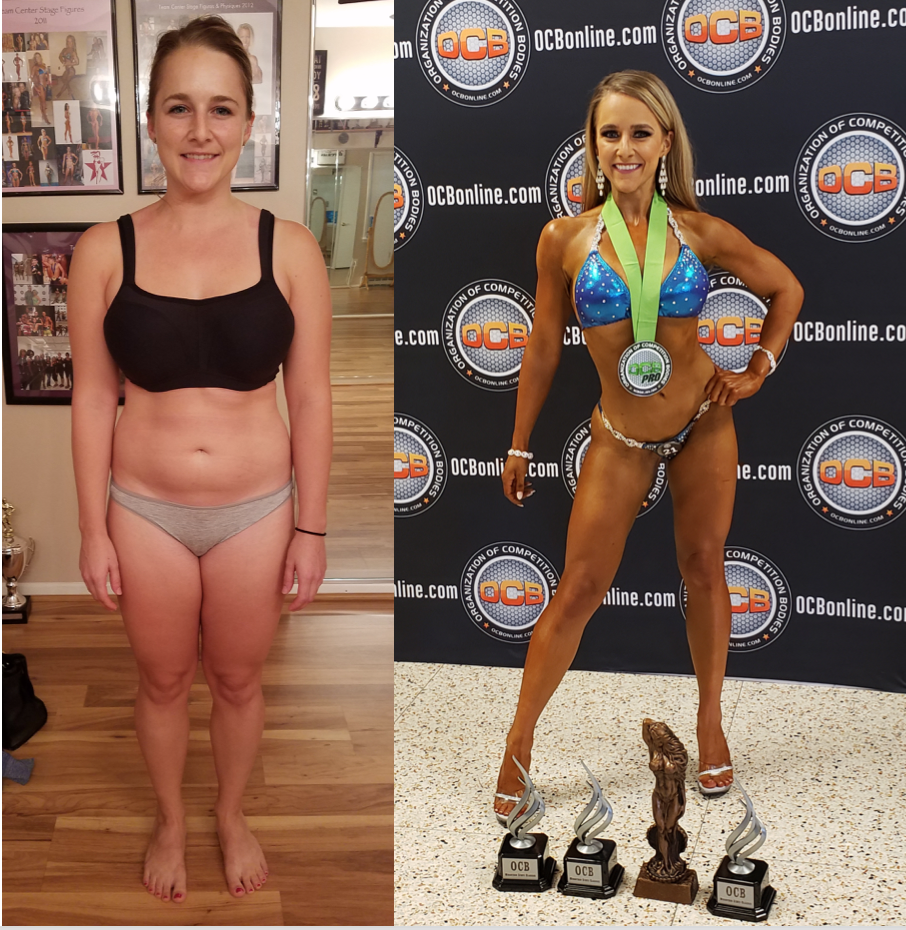 JumpStart
---
$290 Monthly
Ideal for athletes who already have a regular routine of healthy nutrition and exercise, but may need more time to build the proper foundation for the stage.
Advanced Athlete & Competition Prep
---
Training & Nutrition $350 Mthly
Nutrition Only $275 Mthly

Ideal for athletes with a substantive fitness background and clear competition goals.
Ready to join the team or interested in more information?
Complete and submit the new client application/intake form, including recent full-body photos (as indicated in the application). We'll respond within 24 hrs.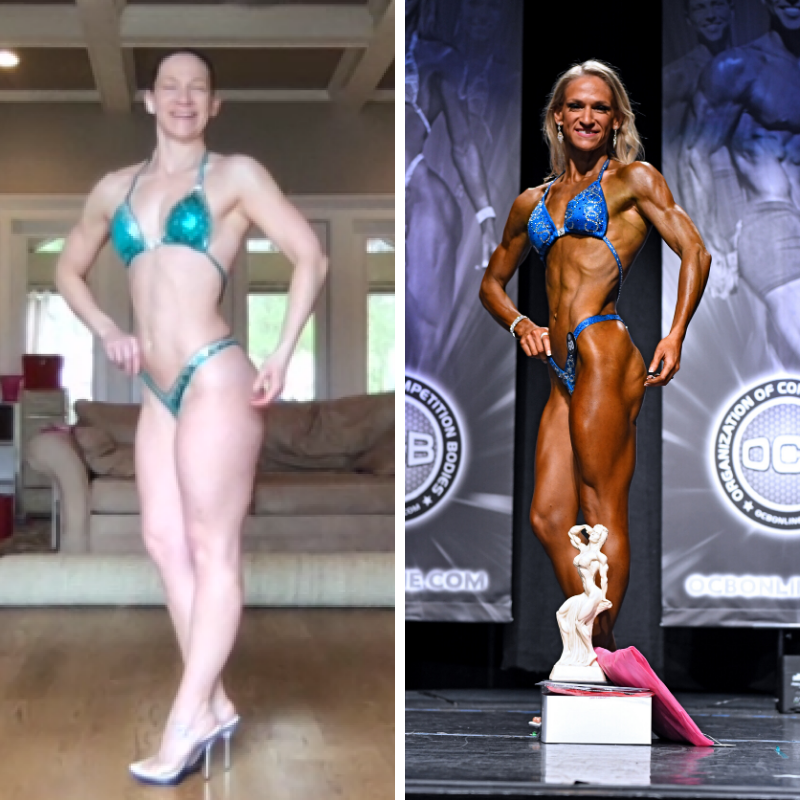 New Client Consultations
Each new client consultation includes 60 minutes of one-on-one consultation (either in person or via online video chat). During the consultation we will evaluate your physique, including measuring body fat, photos and other biometric measurements.* We determine the amount of time you will need to safely and effectively prepare for competition as well as help you choose which competition(s) and division will best suit your physique. We will evaluate your current training and nutrition. Our private consultations include an overview of the competition industry and everything you can expect from the competition journey. A copy of our competition guide, What to Expect When You're Competing WTE Guide is included with paid consultation.
* Bodyfat measurements only for in-person consults.
60-Min Competition Prep Consultation: $65
Programs and Pricing
---
Center Stage Athletics coaches will perform an initial evaluation of all potential new clients. Based on evaluation and consultation with the client, the proper package and pricing will be determined.
All services require a minimum four-month commitment and fees will be auto-drafted from the clients chosen payment method each month. Due to the custom and personalized nature of all CSA services and the time commitment involved from CSA coaches, we ask that all clients commit the same to us.
​
All packages can be paid monthly or up front to receive long-term coaching discounted pricing:
4 months – 5%          8 months – 10%          12 months – 15%
JumpStart - $290 p/mth
---
JumpStart (JS) programming is for those individuals who might like to compete someday, or not , but need to spend more time building the necessary foundation; which includes but is not limited to:
Foundational nutrition habits

Consistent weight training

Building metabolic capacity
Clients participating in the JumpStart program will receive the following:
Custom nutrition programming using macros (meal plans are occasionally used but are the exception)

Custom training programming (one program for the duration of initial 16 week contract); additional training programs can be purchased separately

Weekly check-ins via online check in/email; in-person or video chat check ins can be purchased separately

Unlimited access to coach via email for questions

Access to Team CSFP private Facebook group

Priority access to seminars, classes and events throughout the year ​
Advanced Athlete or Competition Prep Training & Nutrition - $350 p/mth
---
**Nutrition only coaching - $275 p/mth
Advanced Athlete or Competition Prep Training & Nutrition programming is designed for physique athletes  (competition prep, post-show reverse and building season), as well as those participating in other athletic endeavors such as endurance racing, CrossFit, powerlifting, etc.
Clients participating in the Advanced Athlete or Competition Prep Training & Nutrition program will receive the following:
Sports specific custom nutrition programming using macros (meal plans are occasionally used but are the exception)

Sports specific custom training programming with regular updates based on coach's discretion and athletic goals

Exercise from check as needed via video

Weekly check-ins online via web form and email

Unlimited access to coach via email for questions

Custom peak week strategies

In-person (or online virtual) check ins and final posing session at 8 and 2 weeks out from show-day (or as required by coach)

Show-day coaching (in person or virtual via text message); all-day access to coach on show-day

Post-show reverse strategy

Access to Team CSFP private Facebook group

Priority access to seminars, classes and events throughout the year

Clients may choose to have an in-person check-in as needed for an additional fee.

**50% discount on posing and stage walk choreography