Center Stage Athletics Lifestyle  & Life Athlete Coaching
---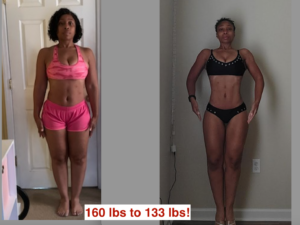 Center Stage Athletics (CSA) coaches have worked with hundreds of women of all ages, backgrounds and experience levels, from newbies to lifelong athletes. No matter where you are in your health and fitness journey, we will meet you there! Our coaches have the unique ability to connect with each client on a personal level and because of this, only accept a certain number of clients to ensure every athlete receives the same personalized attention. By using a mix of real world experience and scientific concepts, we are able to guide every client to their next level of fitness.
Your coaching experience will be tailored to you, and only you. Our coaches begin by learning about you and your goals via our in-depth client intake/application and consultation. We keep in close, personal contact with you for the duration of your fitness journey.
Motivation comes from results and results come from a well executed plan. We're here to help you achieve your full potential. If you are committed and you can dream it, together we can achieve it.
---
Ready to join?
We're ready to hear from you! Please submit an application here.
---
Lifestyle & Life Athlete Coaching ($265 p/mth)
Are you ready to level up your life and get fit forever? Do you want to have the body and mind you've always wanted and be able to sustain it for a lifetime? Join us and receive intensive, hands-on coaching, designed to help you reach your health and fitness goals.
Our Lifestyle and Life Athlete Coaching Program (LAC) is designed for those women who want to train their mind and body to become a "Life Athlete" and achieve a new or improved level of mental and physical health and fitness. This program includes coaching to meet each client's individual goals (mental strategies, physical fitness, improved heath, etc.), with an acute focus on education of the mind, body, spirit fundamentals for physical and mental fitness to provide a long-term lifestyle change.
Clients participating in the LAC will receive the following:
Hands on virtual coaching with weekly check-ins
Foundational concepts for healthful nutrition; including weight loss, weight management, and/or muscle building nutrition programs
Foundational concepts for physical fitness, including customized programs
Mental strategies for successful lifestyle changes and goal achievement
A training and teaching environment, designed to change your mind and body
Accountability and team environment
Access to private Facebook group
Center Stage Athletics coaches will perform an initial evaluation of all potential new clients. All services (except where indicated as one-time service) require a minimum four-month commitment and fees will be auto-drafted from the clients chosen payment method each month. Due to the custom and personalized nature of all CSA services and the time commitment involved from CSA coaches, we ask that all clients commit the same to us.
​
All packages can be paid monthly or up front to receive long-term coaching discounted pricing:
4 months – 5%          8 months – 10%          12 months – 15%
Women's Life Athlete Retreat
Relaxing Setting
Located in a quiet and secluded area of Lake Ana (Mineral, VA), our retreat location is ideal for a mental and physical refresh.
Mental Strategies
Open Discussions and Coaching
Join other like-minded women in group discussions and mental strategy coaching.
Healthful Nutrition
Meal Prep and Nutrition Lessons
Learn about how food can either help or harm your efforts to becoming your best self. Participate in meal prep for a family style dinner.
Fitness
Sunrise Yoga and Bootcamp
Slow it down for sunrise yoga or get your sweat on with a group workout.
Find Your Tribe
Supportive and Uplifting Environment
It takes a village they say. Find your tribe for life with these like-minded women as we share our struggles and triumphs and cheer each other on.
Ready to find out more?
Learn more about our Life Athlete retreat programs.