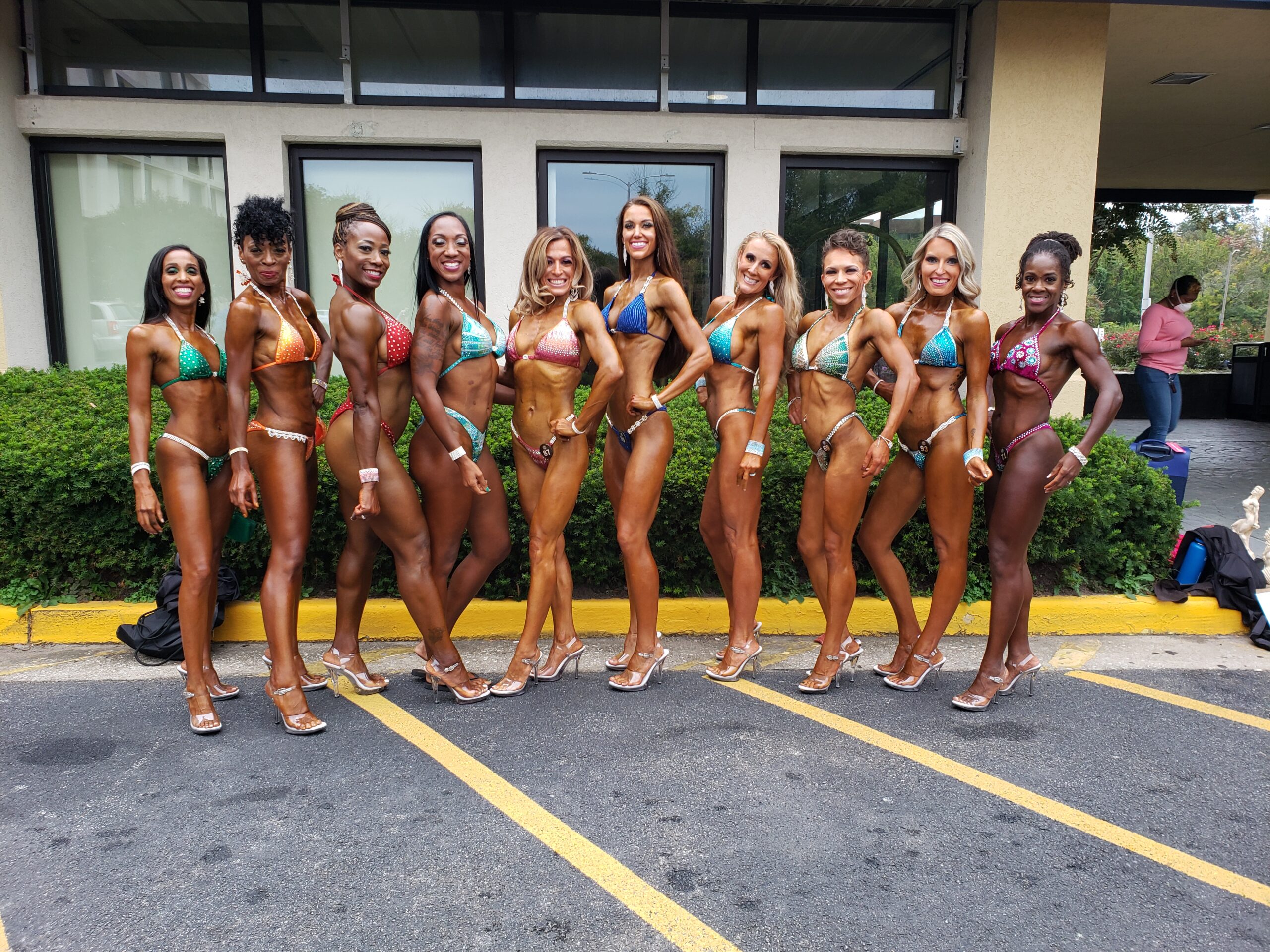 And that's a wrap!
What an amazing day at the 2020 OCB Chesapeake Classic in Baltimore, MD. Despite the pandemic forcing the promoters to move from their normal venue to a hotel, this show was the best we've seen so far this year! The promoters, Bobby and Jess Covino, are absolutely top notch, as was everything on show-day from the venue, lighting, stage, judging, trophies....everything! Truly one of the best run shows ever! Kudos and heartfelt thank you to everyone who judged, competed, worked, came to support, etc. Just an amazing day all around!
Our Center Stage Athletics & Team CSFP athlete came to rock the stage. We had 10 athletes in the show, four in figure and six in bikini; for many this being their first or only second time on stage. We could not have asked for more as every single one of our ladies not only left everything on the stage; but they went out there and had fun!
Team placements as follows:
BIKINI
Beth D
(5th Nov)
Erin P
(1st Debut, 2nd Nov, 1st Open)
Anne Marie
(2nd Open)
Yvonne
(3rd Debut, 1st 50+)
Angela WS
(3rd Nov, 5th 40+)
Nathalie
(3rd Debut, 3rd Nov, 4th 40+, 4th Open)
FIGURE
Gloria
(3rd Debut, 4th Nov, 3rd 40+, 2nd 50+, 4th Open)
Angela A
(1st Open, Overall Pro Card)
Rolita
(2nd Debut, 3rd Nov, 2nd 40+, 1st 50+, 3rd Open)
Sherille
(4th Nov)
A HUGE THANK YOU going out to:
Maliki and Sharron for their stunning makeup.
Yvette with Body Beautiful Bronzing for the flawless tans.
Kira with Vandella Costumes for the absolutely gorgeous custom posing suits.
And of course, a very special thank you to our backstage crew, Brandi and Chris for getting each lady ready to hit the stage and thank you to all of the team who came out to cheer and support!
For a more in depth review, check out our show review podcast!
https://podcasts.apple.com/us/podcast/coaching-cocktails/id1485034356