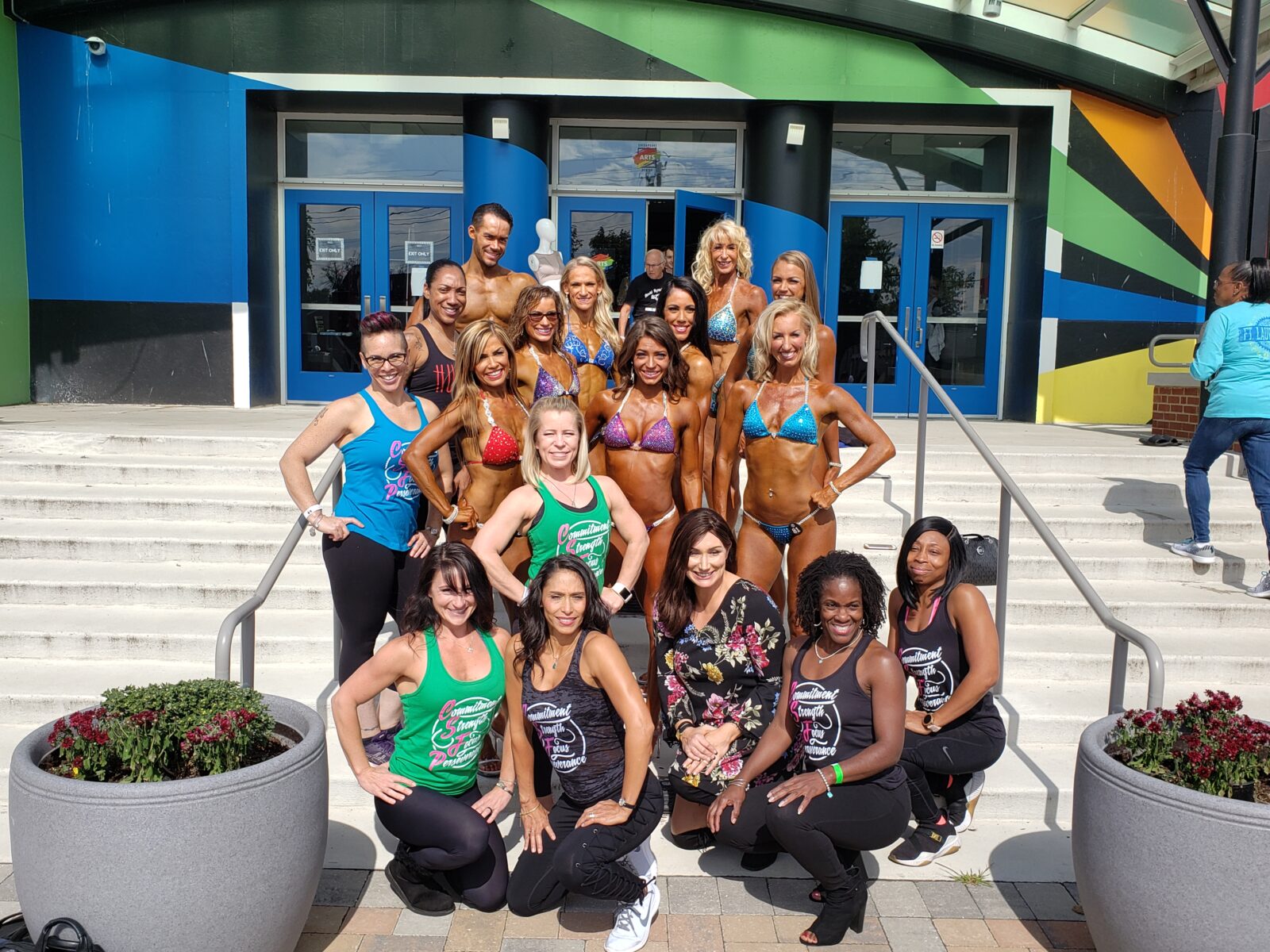 On Saturday, October 12th, Team CSFP took the stage in force, with a total of 10 athletes (6 prep and 4 posing) competing! We love to do this show each year as one of our larger team events due to it being well run, competitive, and fairly judged! Promoters Bobby and Jess Covino put on an amazing event and every one of our athletes had a great time! Team results below!
Special thanks and shout out to Maliki Conner (team MUA) who provided makeup for several of our ladies and Raima Carpenter, my right hand show-day coach, who makes sure every one of our ladies is prepped, primped and primed to hit the stage! Also huge thanks to teammates Chris Fuste and Indy Taylor for manning (womening?) out vendor booth all day and for ALL of the team who came out to support! You all made the day so special and super fun!
CSFP Full Prep Clients Placements
Rebecca W - 1st Figure Open B; Overall and OCB Pro Card winner
Monica T - 1st Bikini Debut, 2nd Bikini Novice A, 3rd Bikini Open A
Katie C - 4th Bikini 40+, 2nd Bikini Novice B
Patty R - 5th Bikini 40+, 1st Bikini 50+
Kerstin A - 1st Figure 50+, 2nd Figure 40+, 3rd Figure Open B
Dannie N - 2nd Bikini Novice C, 2nd Bikini Open C
Next up for the team - OCB Yorton Cup! Several of our ladies qualified for Yorton, so stay tuned for updates!